Müller Safe WFS15 Weapon Storage Locker with key lock










Exclusive products
from renowned manufacturers
Description
Features of Müller Safe WFS15 Weapon Storage Locker with key lock
Theft Protection for Reasonable Price
The gun cabinet belonging to the series WFS is certified in security class S1 in accordance with EN14450 and offers protection for your rifles thanks to its sturdy corpus - all of that despite insignificant acquisition costs.
Safekeeping for Your Rifles
Its robust, yet first-rate design, ensures excellent protection from theft and a modest fire safety. It is ideally suited for the storage of rifles. The inlay safe, which is standard for this series, can be used to protect ammunition and accessories.
Select Your Lock!
These safes comes with a security double mortise lock (including two keys). For an additional charge they can be delivered with an electronic combination lock Titan which ensures even more safety and convenience.
Müller Safe - Tradition From Germany
The company is specialized in the manufacturing of high-quality value protection safes. This is why many financial institutions, enterprises and private clients rely on the quality of Müller safes.
Quick Info: Bauart Müller Safe WFS
Security class S1 in accordance with EN14450
Single-walled casing
Double-walled door
Inlay safe lockable with a cylindric lock
Three-sided bolt lock thanks to rigid steel bolts
Internal binges allow for a door opening angle of 90°
One socket each for anchoring in the base plate and rear wall
Varnish: RAL 7035 (Light grey)
Quick Information: Double Mortise Lock

Approved security lock
Two keys
Accessible only with the keys
Product Chart Müller Safe WFS
MODEL
Outer measurements in mm
Inner measurements in mm
Capacity
Weight
Height
Width
Depth *1
Height
Width
Depth
(L)
(kg)
WFS6
1450
280
320
1245
274
255
86
63
WFS10
1450
430
350
1245
424
284
149
84
WFS15
1450
630
420
1245
624
260
201
115
*1: The outer measurements (depth) mentioned above will increase by 12 mm due to handle fittings and the lock.
Delivery & Assembly
Kostenlose Lieferung frei Bordsteinkante
0,00 CHF
389,01 CHF
Vertragen inkl. 1 Befestigung
488,00 CHF
Vertragen inkl. 2 Befestigung
587,00 CHF
Please note the following when purchasing a safe:
The weight of the safe must not exceed the maximum static weight of the installation location and transport route
The ordered safe must not be wider than the narrowest point of the transport route. (Note: Due to any protruding fittings/electronics as well as packaging material, the outer dimensions of the safe indicated may increase!)
For a smoother transport process, it is recommended to fill out the transport questionnaire and submit it to us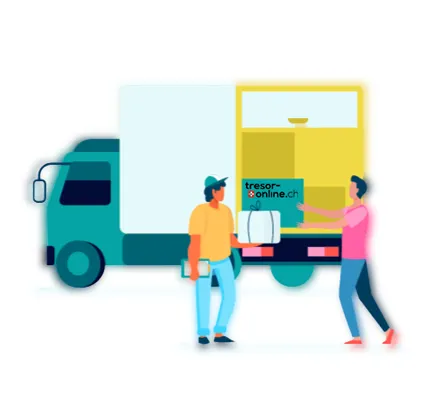 All information about delivery and assembly, as well as any possible costs can be found here: Delivery & Assembly.

If you have any further questions, please contact us at our toll-free hotline or our contact form: Consulting & Service. We are happy to assist you!
Note: We work exclusively with reputable specialized transport companies. If you have a special request for assembly or delivery, please feel free to contact us!
Characteristics
Security grade:
S1 according to EN14450
Fire resistance:
Light fire protection
Mounting:
Prepared mounting holes: floor 1, back wall: 1
Ext. dim. HxWxD:
1450x630x420 mm

Int. dim. HxWxD:
1245x624x260 mm
Door Opening HxW:
1215x519 mm

Weight:
115 kg

Volume:
201 liter
Max. Weapons:
15
Shelves:
0

insurance:
CHF-
CHF,-
standard sum insured private
standard sum insured commercial
certificates:


Similar products

More safes with similar product features